AAR Past Presidents Reflect on Lessons Learned
---
LEADERSHIP CONFERENCE
Wednesday, October 10 – Thursday, October 11
Renaissance Glendale Hotel & Spa
Event Flyer | Register Online
Each year in October, AAR holds its Leadership Conference, two days of education and networking for incoming leaders at the state and local levels.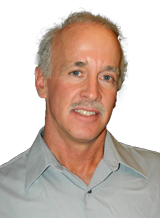 Don Mann
Reaching Beyond Boundaries
This year's keynote speaker is Don Mann, a former Navy SEAL team leader. Mann played a crucial role in some of America's most daring military missions, including training the SEAL Team Six warriors who assassinated Osama bin Laden. He will discuss "Reaching Beyond Boundaries."
---
REALTORS® get involved at the local, state and national REALTOR® associations for a variety of reasons. Perhaps there is an issue they're passionate about, such as education. Maybe they're frustrated with something in the industry and want to change it. Sometimes they were invited to participate by someone they respect and just got hooked.
But one of the best reasons for staying involved, active volunteers say, is that they learn so much about the industry, about their own business and about themselves. In honor of Leadership Conference this month (see box), we asked AAR past presidents to share leadership insights they learned during their tenure at AAR.
 "My greatest lesson: surround yourself with other passionate volunteers. As a leader, you must be excited and passionate about the work of the association so that others will also be excited and passionate. You must lead by example and bring value to everyone. You must enable yourself, direct, empower others, respond not react, and state the truth all the time. And lastly, once you have inspired your volunteers, then get out of the way and let them shine. You will find your replacement in that group."
Holly Eslinger, ABR, CRB, CRS, GRI
2010 President of the Arizona Association of REALTORS®
Exclusive Homes and Land | Scottsdale
~
"Leadership is not about what one individual brings to the table; it is input from the entire leadership team that makes the difference. In 2005, I served as AAR treasurer and was surrounded by quality individuals who all worked together as a team. Tim Hatlestad was president, Craig Sanford was president-elect, and Frank Dickens was first vice-president. Each one of us brought a special skill set and perspective to the leadership team table. We each made a commitment to carry forward a set of policies as the years progressed. We took the long-term view in order to advance the association.
Often in association leadership, each president wants to 'leave their mark' and doesn't necessarily focus on the items that would have long-term benefits. Under Tim's leadership, we all promised to carry on the policies we had agreed upon. I'm glad that I was part of a leadership team that worked together, not one simply focused on leaving a presidential mark."
John R. Gall, CRS, GRI
2008 President of the Arizona Association of REALTORS®
Independence Realty Professionals | Tempe
~
 "My leadership role at AAR was the most rewarding highlight in my real estate career. I was honored and humbled to be the first president to serve the state from Flagstaff. The best experience I had was traveling to each and every local association to tour the communities and learn about the diverse opportunities and challenges. We had a common goal with varying plans of action, all formulated to make the real estate industry the best it can be. The dedication to homeowners and our members is invigorating. 
After over 25 years in real estate before entering leadership, I found my daily business to be better organized and twice as productive as it had been in the past. When you golf with better golfers, you learn how to play golf better. I am humbled to have soared with eagles, and learned from each and every member I met. When thousands trust you to do the best you can, you learn that their trust is because they are doing the best they can, and they live it daily."
Frank Dickens, ABR, rCRMS, SRES
2007 President of the Arizona Association of REALTORS®
Realty ONE Group | Phoenix
~
 "What makes a great leader? Passion! Passion gives you strength to keep pushing forward when people say it can't be done. Passion makes you want to be better than you were the day before. Passion keeps you believing in yourself and all you are surrounded by. Without passion, you can't lead your troops to victory. Passion is the reason we succeed."
Kim Horn, GRI 
2004 President of the Arizona Association of REALTORS®
Nextage Southwest Premier Realty | Prescott
~
 "One of the most valuable lessons I learned during my term as president of AAR was the necessity of always listening. The issues and needs of our membership were so vast and varied that I could not pay attention to only a few. I was also reminded that every year we have new volunteers and that to them what I might have thought to be repetitive was 'new.' I needed to always be open minded and allow them to express their ideas, opinions and suggestions. 
AAR also brought a national speaker in by the name of Adorna Carroll. She told us that as leaders, we needed to always remember that this year's proud peacock is next year's feather duster. Though I laughed with her at the time, it made a lasting impression that I have carried with me. For me, leadership was a team effort that involved many and touched many. The relationships developed will last a lifetime. I was truly blessed when given this opportunity."
Marge Lindsay, CRB, CRS, GRI 
2002 President of the Arizona Association of REALTORS®
West USA Realty | Glendale
---