FHFA Announces New Short Sale Guidelines for Fannie Mae and Freddie Mac
The Federal Housing Finance Agency (FHFA)  has issued a directive to Fannie Mae and Freddie Mac to align existing short sale programs into one standard short sale program and issue clear guidelines to mortgage services.  The new guidelines, which become effective November 1, 2012, will permit homeowners with a Fannie Mae or Freddie Mac mortgage to sell their home in a short sale even if they are current on their mortgage provided they have an eligible hardship.  The streamlined program rules will enable lenders and services to quickly and easily qualify eligible borrowers for a short sale.  Click here to read the entire announcement.
AAR first announced these new rules on our Facebook page on August 21, 2012. Be sure to "like" AAR's page to receive the latest updates!
---
Buyer Advisory Updates in August
The following changes were made to the Buyer Advisory in August 2012:
Page 3: New link for Arizona County Assessors Offices
Page 6: Updated drug lab disclosure information.
Updated EPA link
Page 7: Deleted Insurance article link
---
Attention Brokers: Sign Up Now to Complete Broker Management Clinic Before Requirement Increases from Three to Nine Hours
Effective January 1, 2013, all designated brokers, self-employed brokers and associate brokers who have been delegated authority (in writing) to review contracts and similar instruments on behalf of the designated broker will be required to take a nine-hour broker management clinic (BMC).
If you are within your two-year renewal period (meaning you must renew before August 2014), you are eligible to fulfill your BMC requirement by taking a three-hour clinic through December 2012.
AAR has four scheduled BMC courses coming up in our office:
Tuesday, September 11 (1:30pm – 4:30pm)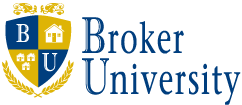 Wednesday, October 17 (1:00pm – 4:00pm)
Wednesday, November 28 (1:00pm – 4:00pm)
Wednesday, December 19 (1:00pm – 4:00pm)
Just $29!
Space is limited. Register today.
View the class flyer.
Instructors: Evan Fuchs & Laura Kovacs
For more information on the new BMC requirement, see the Arizona Department of Real Estate's Substantive Policy Statement on this topic.
This update was originally published on AAR's blog on August 24, 2012.
---
REALTOR® Caucus Reminder
Thursday, September 6, 2012 | 9:00am – 1:45pm
Chaparral Suites | Scottsdale
REALTOR® Caucus kicks off the 2013 legislative season. At the caucus, appointed delegates representing Arizona's 21 local boards and associations review, discuss and debate the current issues impacting the real estate industry. The recommendations from these discussions are then forwarded on to AAR's Legislative & Political Affairs Committee and finally to AAR's Board of Directors for approval.
Note: Registration closed August 30.
---
Two Upcoming Marketing Reboot Classes
Tuesday, September 11, 2012 | Scottsdale Area Association of REALTORS®
Instructor: Adorna Carroll
Register Online
OR
Tuesday, September 18, 2012 | Western Pinal Association of REALTORS®
Instructor: Joeann Fossland
Register Online
Sharpen your skills! Real estate marketing is changing, and the REALTORS® who play it safe can get left behind. Stand out and refresh your professional brand with this one-day ABR® elective course. In this course you will revisit branding and relationship marketing, and gain a working knowledge of electronic tools and tactics including Twitter, podcasts, blogs, social media and search engine optimization (SEO).
---
Listing & Selling REOs Course
Friday, September 14, 2012 | 8:00am – 4:30pm
Northern Arizona Association of REALTORS®
This NEW course from NAR covers the basics of working with sellers and buyers of REO properties. This is not just about foreclosures! The goal of the course is to enable you to participate in and take advantage of business opportunities presented by the REO market–from small community banks to large investors to probate attorneys and beyond. The course focuses on single-family homes and small multi-family properties.
$79 (includes lunch)
Register Online | Class Flyer
Instructor: Frank Dickens, ABR, SRS, SRES
C/E: 6-general
Invest in yourself. Invest in your career!
---
Don't Miss Industry Partners Conference!
Wednesday, September 19, 2012 | 8:30am – 4:15pm
Chaparral Suites | Scottsdale
This conference brings together three industry segments–REALTORS®, escrow officers and mortgage lenders–to discuss common transaction issues, foster understanding with each other and ensure a successful, smooth transaction for the consumer. Interactive roundtables use scenarios and case studies of actual "transaction challenges."
This year's conference will cover issues such as financial options for today's consumers, how to recognize and avoid new fraud schemes, and how to satisfy the needs of today's investors.
Every conference since 2001 has sold out. Register early!
$89 by September 7; $99 at door
Register Online | Questions? Call AMLA at 623-433-8940.
Event Flyer
CE: pending
Interested in sponsoring the event? Contact Heather Wyant: 480-214-4506 | hwyant@fnf.com
---
CRB Course on Business Planning for Maximum Results
Monday, October 29 – Tuesday, October 30, 2012 | 8:30am – 4:30pm
Arizona Association of REALTORS®
Real estate companies that dominate their markets don't do so by accident. This is because their leaders know their market, observe and learn from their competitors and are constantly assessing their own values and vision.
During this two-day workshop, you will develop a business plan and identify guidelines for implementing it in real-world situations. You will be ready to zig and zag when the market or competitors challenge your survival.
$179
Register Online | Class Flyer
Instructors: Holly Eslinger, ABR, CRB, CRS, GRI and Laura Kovacs, CRB, CRP, SRES
This course qualifies for three CRB credits.
---