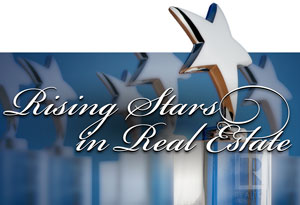 Eight Agents Share the Secrets of Their Success
---
AAR asked members of the board of directors from around Arizona to suggest promising agents who were in the early stages of their real estate careers. We talked to eight of these rising-star REALTORS® about what brought them to real estate and what has helped them excel. Here are their stories.
Mark Captain | Dustin DeFrates | Jennifer Luzzi | Marina Mayhew |
Brandon Mullan | Jeff Ross | Maria Shaffer | Jerimiah Taylor
---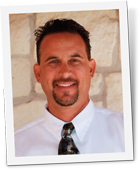 Mark Captain
Keller Williams Legacy One | Chandler
Licensed July 2010
www.teamcaptainaz.com
Mark Captain says he's not a sales guy: "I'm not even an extrovert!" And yet the success he has had early in his real estate career has been all about getting out and making deals happen. Being a rookie in a difficult market, he says, taught him to do things the right way: door knock, network, make phone calls. "Who cares where the housing market was in 2005?" says Captain. "Think like a rookie, forget the past and create your good ol' days right now."
"You can't be afraid to ask for business."
He drives neighborhoods and looks for FSBOs. "I'm not afraid to call them and ask them what their plan is," he says. He also reaches out to those whose homes are scheduled for auction, first by dropping off a flyer that compares the pros and cons of short sales versus foreclosures, then by knocking on their door and explaining how he's helped their neighbors. "I don't put on a big sales job," says Captain. "I'm natural. I talk to people and just try to be helpful and sincere."
"You can't be afraid to ask for business," he advises. Real estate has to be in your vocabulary at all times, whether you overhear a conversation about real estate while sitting in a restaurant or notice someone with a Minnesota license plate who looks lost. "Talk to them," says Captain. "You must be willing to help others. Treat them better than you expect to be treated."
"You have to believe you can achieve," Captain says. "I'm not sitting in the office waiting for phones to ring. I'm out doing what I can to get in touch with those who might be looking to buy or sell."
---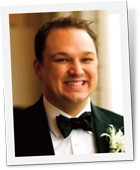 Dustin DeFrates
Realty Executives | Scottsdale
Licensed July 2008
www.managedbycima.com | www.azrealtyservices.com
Dustin DeFrates got bit by the real estate investment bug at a young age. One of his first memories is getting paint all over himself helping on the front porch of a rental property his dad owned in Chicago.  He came to Phoenix in 2003 as a real estate investor and became licensed in 2008.
DeFrates defines his business model as the rule of PAAR: Prediction, Assumption, Adaptation and Reaction. "I've been pretty good about predicting the waves of the market," he notes. "In 2003, I was buying and selling homes as quickly as possible like everybody else. Towards the end of 2004, I knew prices were too high, so I looked for multi-family properties that I could convert to condos. In 2008, with distress coming, I set myself up to focus on short sales."
"You have to be prepared to adapt your business model."
Two assumptions guide him: As prices go up, focus on sellers and opportunities to sell. As prices go down, focus on buyers and opportunities to buy. "I think we have a beautiful opportunity coming up for both buyers and sellers," he remarks. "For buyers, it's still cheaper to get a mortgage than to rent. For sellers, they're finally able to sell, maybe even make a few dollars. It's a fantastic market because both objectives can be achieved."
 "You have to be prepared to adapt your business model," notes DeFrates. "My current adaptation to what I foresee in the market is to expand as quickly as I can. We're moving heavily into advertising, both print and online. We're actively recruiting top agents. And we're organizing the systems and procedures necessary to properly manage our productivity."
"My reaction is to study my strategies and determine the successes and failures. Six months from now, I'll reassess and start the process again!"
---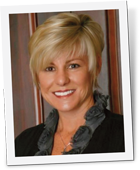 Jennifer Luzzi, SFR
Keller Williams Arizona Living | Lake Havasu City
Licensed February 2009
www.buyandsellhavasuhomes.com
In 2009, Jennifer Luzzi found herself a single mom with three boys. She had experience in sales, and because her father was a general contractor, she understood homes and construction. A career in real estate offered an opportunity to work for herself and still pick her kids up from school everyday.
"Relationships have driven my business."
Luzzi credits her early success to her 18-year tenure in Lake Havasu and the relationships she's formed. She has been involved with most of the youth sports in town, from football to baseball to basketball to hockey. She has also been active with city advisory boards and the Chamber of Commerce, including a two-year leadership program at the chamber. "I'm very grateful to be in a small community," she explains. "Relationships have driven my business."
In Havasu, a lot of the business comes from second (or third or fourth) home buyers, which can be challenging. "Buyers are not very motivated, and a lot of the work with sellers must be done remotely rather than face-to-face," says Luzzi. "The key is follow up, follow up, follow up. Stay on top of your transactions and your database."
"As REALTORS®, we are ambassadors for our city, so it is imperative that the people we come in contact with have a good experience," Luzzi notes. "Maybe it's because we are in a small town, but I've been very fortunate to work with some wonderful people."
---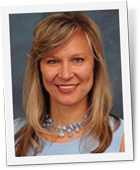 Marina Mayhew, SFR
Long Realty Company | Tucson
Licensed in July 2009
marinam.longrealty.com
When the non-profit where Marina Mayhew had worked for 15 years closed, a friend suggested she consider real estate. "I decided to take real estate classes primarily to learn about the field," she says. "But I found that I absolutely loved the logic of it."
"I had a lot of success in the past. With real estate, I knew that I was starting from scratch," she says. Three traits helped her succeed. First, perseverance: "I was able to manage my aspirations, start from the bottom, go to work and do a good job every day." Second, humility: "I knew that I didn't know much but that I could ask questions and learn from people willing and able to teach me." Third, passion: "I study real estate in my downtime, carry around law books and read industry magazines before bedtime."
"For me, real estate is a good synergy between art and science."
Mayhew recognizes that there is no one formula for success in real estate. Everyone uses their unique qualities—whether they're Internet skills or personal relationships—to make this career work for them. "I became more successful when I realized that for me, real estate is a good synergy between art and science," she says. "The science is knowing the statistics, inventory, pricing and the contract. The art is managing client expectations, vendor relationships and my own time."
Born in Siberia, Mayhew has been in Tucson for 21 years. "I'm well traveled, but I find Tucson to be very unique. It's a small big town, and I love it here," she says. "I think that when you love where you are and what you do, it comes naturally to share it with prospective clients. I'm not selling anything. I'm just sharing my enthusiasm."
---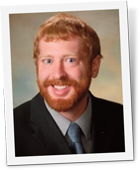 Brandon Mullan, SFR
Coldwell Banker Residential Brokerage | Scottsdale
Licensed March 2009
www.azmoves.com/real_estate_agent/7602/Brandon-Mullan.aspx
In 2008, Brandon Mullan was a licensed massage therapist looking to make a career change. At the time, there was a lot of negative talk about real estate. It made him think it might be a good time to get into the industry. "A lot of people were leaving, but I knew that the market would go up eventually," he says.
"After getting licensed, I did everything I could to absorb information—books, audio programs, classes," he explains. "Rather than a get-rich-quick scheme, I viewed real estate as a craft and wanted to learn the ins and outs." Low-price short sales were his bread and butter at the start and brought him buyers. Lately he is working more with sellers in higher price ranges.
"If we could just strip away all the fluff and do what makes us money, everyone would be successful."
"A career in massage therapy is all about customer service," he notes. "You have to listen to people, find out what their needs are and help them meet those needs." He brings that skill set to his listing appointments where he focuses more on listening to what the seller wants rather than pushing his book. When he gets a listing, Mullan schedules open houses, puts up a sign rider with an 800 capture number featuring a recording about the property and starts a flyer campaign. "I make flyers and buy door-handle bags for about three cents a bag," he explains. He handed out 350 in May.
"If we could just strip away all the fluff and do what makes us money, everyone would be successful," says Mullan. "If you spend time at open houses, hang bags on doors, just go out and contact people, you'll be successful quickly."
---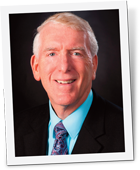 Jeff Ross
Realty Executives of Flagstaff
Licensed July 2009
www.allflagstaffhomes.com
During 25 years in retail, Jeff Ross got to the store before anyone else and worked late into the evening. As he evaluated a second career, he knew that he was motivated and didn't need to work for somebody else to do well. "Real estate fits well with my work ethic," he says.
"I'm up at 4:10am, I go to the gym and I'm at work before 7:00am," Ross explains. "If there are days when I don't have a lot to do, instead of going home or going golfing, I work on generating contacts and filling my pipeline." His outreach includes community service on the board of directors for the Chamber of Commerce and the statewide board for St. Mary's Food Bank.
"Real estate fits well with my work ethic."
Beyond work ethic, Ross credits his success to two key components. The first is staying in touch with his sphere: "I have a contact management system that is very good and not that expensive," he says. "All my contacts go in there. It reminds me when to call people, reminds me of tasks I need to do for them, and generates an e-newsletter to a list of 1,500 people (and growing)." The second component is follow-up: "If a client asks me to do something for them, I owe it to them in a timely manner. My goal is to follow up before they feel I should be back to them."
"Another broker in town asked me who I was working on a team with. 'Nobody,' I said. 'Why?' he asked. 'Because I'd be upset all the time that I'm sharing part of my commission with somebody who's working less hard than me,'" explains Ross. "I'd love to have the help, but I don't want to be upset all the time."
---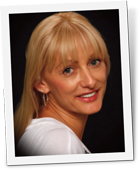 Maria Shaffer, ABR, BPOR, SFR
Bullhead Laughlin Realty | Bullhead City
Licensed March 2009
www.mariashaffer.com
Following cancer diagnosis and treatment, Maria Shaffer was determined to find something that she would enjoy doing for a living. "Real estate came up when we bought our house," she explains. "I had two great REALTORS® who made it easy and fun for us." She was sold.
Originally from Hungary, Shaffer faced the extra challenge of tackling real estate school in her second language. "Maybe for people who were born here, these were normal words, but I didn't know what things like easement meant," she says. (Of course, plenty of native speakers are thrown by words like that as well!)
"I try to find solutions and learn from the problems."
Shaffer relishes the opportunity to learn every day and feels that success in real estate comes down to how you manage challenges. "Transactions can get lost or fall out of escrow, and a lot of people don't look at it like, 'How can we solve these problems?' They're too busy blaming the other party," she notes. "I try to find solutions and learn from the problems because while it can be a negative right now, it could be a positive in the future. I have learned a lot from challenging situations."
She never loses track of what got her into this field in the first place and donates a portion of every closing to a local cancer center. Has real estate lived up to its promise? AAR asks. "Yes! Now it's hard for me to separate my regular life and business because I really enjoy what I'm doing," reports Shaffer.
---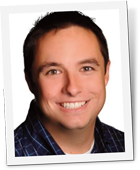 Jerimiah Taylor
Keller Williams Southern Arizona | Tucson
Licensed November 2004
www.jtaylorrealtor.com
Though Jerimiah Taylor was first licensed in 2004, he focused on his mortgage business. When he saw diminishing opportunities as a mortgage broker, he committed to a career as a full-time real estate agent in 2010.
Taylor, a self-described nerd, concentrates on generating business online. He has three core websites: one for buyers (justlistedintucson.com), one for sellers (nobodydoesmore.com) and a general site (listed above). "We've seen huge growth through the Internet and are bumping up on 1,000 leads per month," he reports. Consequently, he's grown his team to include three administrative staff members and six buyer's agents.
"If your friends aren't laughing at your goals, your goals aren't big enough."
"We have a business plan and a set budget," explains Taylor. "Our operating expenses never exceed 30% of our gross commission. That gives us 70% to reinvest in stuff like radio, TV and print advertising." The message of his current radio spot and upcoming TV ad is: "Interview one of my competitors before you hire me, and I'll give you $500 off my marketing fee because I want you to be 100% certain that nobody does more to market and sell your home than the Jerimiah Taylor team."
"Time on task over time is the key to success," affirms Taylor. "Some people are amazing telephone prospectors. Some are amazing Internet lead generators. But it's because they do it every day. It's like the gym—go one day and you're sore, miserable and don't want to go back. But if you pace yourself and commit to going every day for 30 days, you'll break through to that point where you find your rhythm and build habits."
The best advice Taylor received as he was getting started? "If your friends aren't laughing at your goals, your goals aren't big enough."
---
STARTSMART: RESOURCES FOR NEW REALTORS®
If you're a new agent—or an experienced agent looking to get back to basics—be sure to visit aaronline.com/startsmart. This page is full of resources for new agents, including an excellent video series that walks rookies through some of the most important tasks of the first 60 days in the business:
Creating a Mission Statement – Evan Fuchs
Goal Setting – Craig Sanford
Goal Setting – Paula Monthofer
Working with Buyers – Kathryn Sanford
Working with Sellers – Holly Mabery
Assembling a Team – Joeann Fossland
Find Your Niche – Kerry Melcher
Final Steps in a Transaction – Holly Eslinger
Check it out!
---