Stay Connected—Wherever You Happen to Be
Part Three of Three
---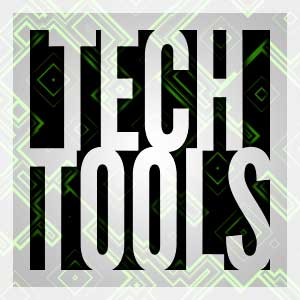 Are you ready to leave your office behind? Unplug. Hit the road. Work in the cloud. Go paperless. In this three-part article, REALTORS® share the technology tools they use get closer to the dream of a truly mobile workspace.
Part one addressed smart phones. Part two tackled your mobile computer and wireless networking options. In the third installment, document management comes to center stage.
Document Management
Your phone is on your hip. Your laptop is lean, mean and wired. But your desk… It's still covered in paper, isn't it? We have miles to go before the paperless office becomes a reality, but these tools get us closer every day.
Forecast: cloudy. Have you heard the term "cloud computing"? It's a complex idea that we're going to drastically over-simplify here: When you compute in the cloud, the application you use and the document you create stay on the Web, not on your computer.
If you use zipForm® Professional online, as opposed to zipForm® Standard on your desktop, you're already familiar with this idea. For that matter, Facebook could be called a "cloud" technology. You never had to download software to make it work or install upgrades. (Of course, that means they can stick you with a new version at any time.)
Google. Not surprisingly, Google is all over this cloud idea. With Google Docs, you can create documents, spreadsheets and other files online and easily share them with others. Google Calendar is another great tool.
File storage. The "cloud" is great for file storage. After her laptop crashed, Yvonne Coelet, ABR, CRS, GRI, LTG, PMN with Monument Properties AZ in Lakeside, began using Dropbox.com. "I've taken my files and put them out there on the Internet," she reports. "I can log in to my Dropbox account and access my files anywhere." The free plan offers up to 2GB storage; the 50GB pro plan is $9.99/month. National real estate technology instructor Amy Chorew prefers Box.net, which she uses to share files with her students. The free version provides 1GB of storage, the individual plan is $9.95/month for 10GB of storage and there is a business plan as well.
Remote access. In case you forget to put that file on the Internet, you may be interested in ways to access your home computer while on the road. Set up TeamViewer on your laptop and home computer, and you'll have full access. "Today I needed a contract off my home PC, so I logged on [using TeamViewer], dropped it in my Dropbox and had it within a few seconds," says D. Patrick Lewis with John Hall & Associates in Scottsdale. "It's also very good for technologically-inept relatives."
You can also access your computer from your smart phone (SugarSync) and synchronize files across devices (LiveMesh).
PDFs. The humble PDF doesn't get enough credit. Just about any client can open this type of file and see just what you want them to see. To make changes in your PDF files, it's helpful to have a PDF editor. Lewis uses PDF-XChange Viewer, which has both a free and paid version. Another option is PDFHammer.
Transaction Management. AAR offers TM, an online system for storing contract documents, digital correspondence, notes and tasks for each transaction. It's highly secure yet easily accessible online to authorized individuals. TM's streamlined workflow improves your consistency and makes it easy to determine a transaction's status.(And AAR TM has an iPhone app.)
Electronic signatures. Move contracts quickly and securely through the signature process without having to meet face-to-face. Thanks to a partnership with NAR, DocuSign leads the pack in electronic signatures for real estate (around $19.95/month). "I can't even say enough good things about DocuSign," says Lewis. NOTE: AAR is considering offering electronic signatures as a member benefit. Stay tuned!
Electronic faxing. You're in the know about e-faxing, right? That's where you set up a fax number to convert faxed documents into email attachments. You can also use MongoFAX—a free benefit for AAR members. Complete a simple cover page and fax paper-based documents directly to any email address. This can be a nifty way to scan large documents and send them to yourself.
Back-up plan. There's no way around it—everyone needs to have back-up systems in place. An external or USB hard drive is useful if your computer's hard drive fails. But if you keep it in the same place as your main computer, it won't protect you against fire or a similar disaster. Online back-up services like Mozy or Carbonite can protect you from site-specific destruction. But what will you do if you're without Internet access? "Technology is great, and it's becoming more and more reliable. But have a back up just in case," says Lewis, who admits to carrying paper contracts with him in case of emergency.
Conclusion
You don't have to be mobile, go paperless and move your business to the "cloud" in one fell swoop. As with most things, it's best to start small. Choose the one or two items that will make the biggest difference in your business, such as establishing a reliable file back-up system or moving your calendar to your smart phone. Once you've mastered those, move on to the next one or two items.
When you get stuck, ask for help from savvy friends and colleagues or search online. Coelet recommends tapping ActiveRain chat groups and searching YouTube for user advice.
"Experiment!" says Lewis. "You're not going to break the Internet, I promise."
Sources: Amy Chorew's "Tech Tools of the Trade: Staying Connected" (class sponsored by AAR – April 2010); "Road Warrior: Run Your Business as a Mobile Office" panel (breakout at AAR Winter Conference – March 2010)
---