Find A
REALTOR
®
*complete at least 1 field
AAR

Member Login
AAR Calendar
Tue, March 11
Tech Tuesday: iPad for Real Estate - Details
Commercial Lunch and Learn: \"Business Brokerage\" - Details
Commercial Lunch and Learn: \"Business Brokerage\" - Details
Wed, March 12
Thu, March 13
Commercial Lunch and Learn: \"Business Brokerage\" - Details
Commercial Lunch and Learn: \"Business Brokerage\" - Details
Full Calendar »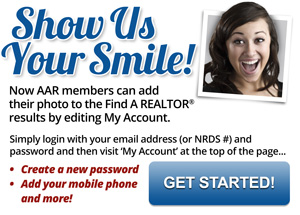 Polls

Loading ...
Posted on September 20, 2013 by Scott Drucker
For many sellers of real property, an open house is an effective marketing tool that provides potential buyers with an opportunity to view a home that they are interested in purchasing. Open houses have therefore been a long-standing tradition in the sale of residential real estate.  Nonetheless, it must be remembered that an open house [...]
Continue Reading »
Posted on August 1, 2011 by
To view the contents of this post, you must be authenticated and have the required access level.
Continue Reading »