Short Sales: Measuring Up
Posted on June 15, 2010 by Arizona Realtor Monthly

How the Market Has Changed—and Ways You Can Improve Your Success Rate
---
Find more short sales articles and resources—including a quiz that tests your knowledge—on AAR's main short sales page.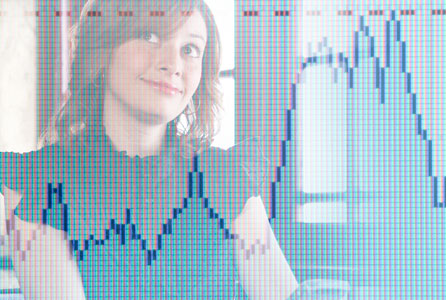 If you attempted a short sale a year ago and vowed never again, it may be time to reevaluate your decision. At a short sale panel discussion in May, Neil Thomson of law firm Thomson Conant suggested that the short sale market will continue to expand and could be with us for another four to five years. But here's the good news: Whether credit goes to Equator, HAFA or just the fact that everyone in the process has more experience, short sales really are getting (somewhat) easier.
The Times They Are A'Changin'
First, the timelines are finally improving. "The servicers have caught up with the amount of workload they have," says Desiree Montgomery, an agent with Realty Executives in Phoenix and an educator who serves on the Arizona Department of Real Estate's Short Sales Task Force. "They really ramped up their support staff to be able to provide adequate service to agents."
Gayle Henderson, CRS, e-PRO, GRI, with RE/MAX Excalibur Realty in Scottsdale, has also seen banks step up in other ways, offering financial assistance at closing or allowing mitigators to provide a bottom-line figure needed to make the deal work. And as called for in HAFA, some banks are providing a recommended list price ahead of time, reports Robert G. Lawhon with RE/MAX Casa Grande's Yost Realty Group in Casa Grande.
Sellers have also changed over the course of the last year or so. "They're still frustrated, but now they can see that there are programs and people trying to work for them," says Lawhon. They are coming from higher-end markets, reports Montgomery. And they are more educated about the process. According to Brent W. Hammonds with Mira Vista Properties in Tempe, most have tried a loan modification, and many have already spoken to an attorney and accountant.
Not all the changes are for the better, though. Author of the book "The Short Sale Savior" and About.com's guide to Home Buying / Selling, REALTOR® Elizabeth Weintraub has noticed three trends emerge over the past few months. First, banks are countering offers and asking for more money. "I don't think it's because the offers aren't high enough," she states. "They just figured out, 'If on every short sale, we went back and asked for $5,000 more, people might give it to us.'"
Second, she's seeing lenders ask for seller contributions, even on purchase-money loans. "They're asking extreme amounts too—like $20,000 on a $100,000 loan," Weintraub reports, though she says they will often settle for just a couple of months' payments instead.
Third, Weintraub reports an increase in homeowners without hardships investigating short sales—call it the "strategic short sale." Some agents, like Hammond, choose not to work with these folks. "They have to have a legitimate hardship for us to take on the listing," he says. Yet even when homeowners claim to be making a strategic business decision, Henderson has found that there is often an underlying reason to choose a short sale, such as exhausted reserves or the need to scale down. "I don't want to be judge or jury. As long as its 100% transparent, including disclosure of all assets, I'll work with that seller," she says. "A short sale can happen with minimal hardship and enough assets that the seller can participate in a cash contribution. That's the bank's decision, not mine."
Improving Your Short Sale Success Rate
With all the changes in the short sale market in the past year and a half, we asked agents what they were doing to increase their short sale success rates. Here's what they told us:
Training Helps. If you are new to the short sale market, a comprehensive course such as NAR's Short Sales & Foreclosure Resource (SFR) certification or the Certified Distressed Property Expert (CDPE) certification can give you a firm foundation for understanding today's challenges. "All the agents in our office that work listings have completed the CDPE training," says Lawhon. "That's quite extensive training—you have to learn how to package [the short sale], the proper way to market it and how to process it."In addition, AAR offers an online Short Sales, REOs & Foreclosures course taught by Michelle Lind as part of the rCRMS (Certified Risk Management Specialist) program.Just remember, training doesn't make you an expert. It simply provides tools you need to get started. In addition to classes, Montgomery recommends partnering with someone who is more experienced so that you can benefit from the guidance of a veteran. "It is not okay to practice with a consumer's livelihood," she says.
Working with Sellers (And Their Agents). Listing agents must make sure potential sellers are aware of their options, from a loan modification to a deed-in-lieu and beyond. A good place to begin is the Short Sale Seller Advisory. Review it with them to ensure they understand each section. Always suggest—even insist—that they consult an attorney, accountant and credit counselor to better understand their situation."Do not let your clients pressure you into answering questions about deficiency," warns AAR General Counsel Michelle Lind. It's natural to want to take on all you can for your client, but you should not shoulder more than you've been trained to do. Handling the tax, legal and credit issues involved in a short sale are jobs best left to the experts in those fields. "I don't negotiate short sales," says Montgomery. "I negotiate the purchase contract for a short sale property."If a client is leaning towards a short sale, the listing agent should discuss the challenges involved. "You have to have a committed seller, actively engaged, who wants to see this resolved as a short sale," says Hammond. It takes counseling on the front end to prepare the materials that will be needed to proceed—and to prepare the seller for the timeline and emotional rollercoaster ahead.For a buyer agent working a short sale, the listing agent can be a stumbling block. "We can write the best offer in the world, and it won't get approved if the listing agent doesn't do what they need to do," says Hammond. Take the time to interview the listing agent to get a sense of how much experience they have and explain your expectations as the buyer's agent. "I've interviewed listing agents and gone back to buyers and said, 'This is a high-risk situation with low potential to close,'" Hammond states.
Working with Buyers (and Their Agents). "I've never had a [seller] client that was unprepared," says JoAnna Ignace, GRI with Dallas Real Estate in Flagstaff. "It's the buyers that get hard." Buyer agents should counsel their clients about the challenges in the short sale process, including the lengthy timeline. Hammond encourages his buyers to approach a short sale with an investor's mind set ("do the numbers work?") rather than getting emotionally attached to the house. Also, buyer agents should use a buyer-broker agreement in case a second lender requires agent contributions or commission reductions, recommends Henderson.Short sale listing agents quickly realize how frustrating it can be to have to sell a home three or four times over. Weintraub has developed a few techniques that help her assess a buyer's seriousness. First, she asks her sellers to sign a letter saying they do not want to see any offers from buyers whose agents have not signed a written promise to refrain from writing any other offers and to cancel outstanding offers. Second, she requires that buyers put money into escrow immediately upon acceptance of their offer. Third, she does not let short sale addenda expire. "It's better to rock the boat and get them out now than find out later" that they're not serious, she reports.In exchange, Weintraub is serious about keeping buyers informed throughout the process. She creates a shared file on Google Docs for each transaction and updates it regularly with any information she has. "The biggest thing is communication," agrees Lawhon. "The best [transactions] are when everyone is kept in the loop right along."
Learn All You Can from Each Transaction. Take extensive notes, recommends Henderson, on items such as: "Who uses analysts vs. negotiators? How many phases must you cross before you get to the closing department? What is the key to their ID numbers? How far in advance will they entertain postponement of the auction date?" Detailed notes are also helpful when following up with the servicer day after day.Watch out for macro-level trends. Many REALTORS® have found (in general, not always) that purchase money seconds are easier to work with than home equity lines, that mortgage insurance companies can muck up the process, that unpaid HOA dues can come back to bite the seller and that it's useful to secure backups that mirror the first offer in case the buyer walks.Recognizing these trends can help you plan your course of action on future transactions. To avoid wasting valuable time submitting the short sale package to the wrong servicer, for example, Weintraub recommends asking the title company to check public records for an assignment of deed of trust or other documents that reflect the loan has been sold.
Be Persistent—But Nice. "Our biggest success is if we are in constant communication [with the servicer]," says Lawhon. He recommends asking each person you speak with to read any notes in the file. This will alert you to items that have been lost or incorrectly entered. "Banks are not going to do a courtesy call to tell you that something is missing," Hammond emphasizes.Don't let frustration with the process influence your approach to the servicer. "You cannot go to these banks with any sense of arrogance or ownership," warns Ignace. "If I want my file to get to the top of the stack, they need to know I appreciate what they're doing."Henderson makes her relationship with the negotiators a key part of her short sale strategy. Her goal is to get each person who touches the file to take ownership of it for the brief amount of time needed to move it along. To do so, she treats each one like a VIP fan. "When you send a gift to a past client, you do it because you care," she says. "Do we send cookies to our negotiators? You bet!"What if you get stuck with an inexperienced or inept negotiator? You can request a new one, but this should be a last resort, advises Henderson. "That is the quickest way to get on their personal not-so-nice list."
Don't Make Assumptions. The experience you gain from #4 is a great resource—but don't let it hold you back. "Just because the same bank four weeks ago told you one thing, don't assume it still holds true," says Henderson. Try again and you may get a very different response.Occasionally, even the most unlikely outcomes occur. Feel sure the home equity line will never be waived in full? Think it's impossible to have a trustee sale reversed? Henderson has seen both happen. What if the first lender says the seller can't contribute to the second lender, but the second lender won't approve the short sale without it? Weintraub helped persuade the first lender to pay the second's demand. You won't win every time, but experienced short sale agents have seen the unlikely occur. Stay positive, keep plugging away and see what you can make happen.
"There's been a reality check in the real estate industry from the broker all the way down: short sales are not going anywhere," says Montgomery. Her advice? "Embrace the market. Don't be afraid of it." When homeowners have exhausted the options available for retaining their home, your competent navigation of the short sale transaction can assist them in moving on with their life. "Helping homeowners avoid foreclosure is the most rewarding work I can do," says Henderson.